Publish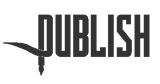 After Publish released their first pants back in 2010, they made themselves bigger as they expected. That works because of awesome quality and great functionality of the paints. Those Publish Pants, especially the Legacy Jogger Pants, is not only a good looking trousers: Its also very comfy like a jogger and works to every kind of outfit The pants are completely water and dirt resistant and the perfect choice for a rainy day. The waistband at the ankle is the reason, why your shoe looks always great and onpoint. The Publish Legacy Pants is available in our shop in Navy, Black, Olive and Beige. Better be fast and safe yourself the pant of the year!
---
Our favorites from Publish
There are no products matching the selection.