ADIDAS BASKETBALL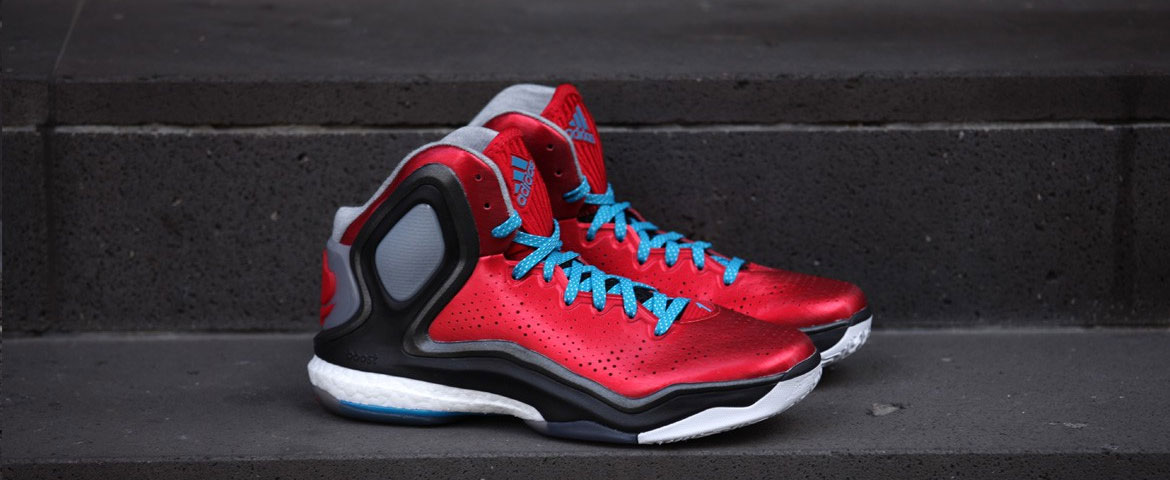 The Adidas Basketball collection has a long tradition with players like Kobe Bryant, Kevin Garnett, Tracy McGrady, Gilbert Arenas or legends like Dikembe Mutombo & Patrick Ewing, which all had their own Signature line at Adidas. At the moment the brand with the three stripes has focused on the Crazy Light and the Adidas D-Rose series which both are very light and have a great stability. Especially the signature line of Derrick Rose by the Chicago Bulls impressed through high comfort and is not just a shoe for small guards. Adidas Basketball. A successful combination – no later than the signing of the German brand with the NBA and their jersey sponsoring. Most valuable for the Adidas Basketball collection is Chicago Bulls Point Guard Derrick Rose. Unfortunately, the MVP from 2011 had a lot of injuries in the last years. Anyway, Rose is one of the most popular players of the league. Reason enough to give him his own signature shoes. Rose has a lot of different signature shoes, but they all combine the Boost-Sole for an outstanding comfort. Another superstar who is signed by Adidas is Damian Lillard, Point Guard der Portland Trail Blazers. The Adidas D. Lillard is the flattest shoe of all Adidas Basketball Shoes. The Upper is sometimes in Mesh, sometimes in Primeknit and sometimes in leather – fur sure is the given stability and the high comfort, because of the Boost Sole. The biggest signing of the Herzogenaurach based Brand is James Harden from the Houston Rockets. With a spectacular Deal was Adidas able to sign "The Bearded One" from their biggest concurrent – Nike. Harden plays in a Crazylight 2.0. At the moment, he hasn't his own signature shoe, but it's just a question of time when it will happen. The Crazylight was last year for the first time designed as a signature shoe for Minnesota Timberwolves Point Guard Ricky Rubio. An honor for a lot of awesome years from the Spanish guy in the NBA. You can expect a lot of things from Adidas Basketball and their signings in the next couple of years. For example the signing with Andrew Wiggings, the best Rookie in 2015, is very promising. In the next couple of month, we will sell the Adidas D. Lillard at our Afew Store. To stay up to date, please follow us in our social media platforms or sign in in our Newsletter to get knowledge about upcoming releases.
Order Adidas Basketball Sneaker
There are no products matching the selection.
Adidas Informer Newsletter
Subscribe to our Afew Informer (unsubscribe at any time). Sign up now for the Adidas Afew-Informer and get noticed about new sneakers of your favorite brand and models.
SIGN UP FOR THE ADIDAS INFORMER NEWSLETTER
.